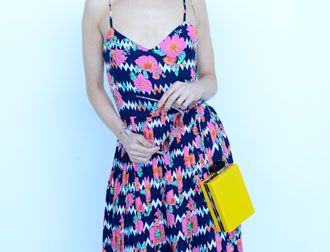 Shoulder Bags
As we all know, there are times when downsizing our handbag is not an option. We for one refuse to choose between our makeup bag and sunglasses, and know the importance of a practical shopper bag to house our entire daily must haves. So ladies, we have pulled together a rather splendid collection of vintage shoulder bags and vintage style shoulder bags. In true Rock My Vintage style, we're offering you beautiful shoulder bags, both vintage and new, so you can peruse at your pleasure. Sometimes a trusty oversized bag is just what you need to cram your clobber in worry free...
Read more
Perfect for carrying your festival essentials, accompanying you on a shopping marathon or taking to the library when it's time to study; it has to be said that a shoulder bag is a girl's best friend. Our particular favourites include gorgeous tassel shoulder bags; just in time for festival season when you need to keep your essentials close by (and in style of course). For a hint of geek chic, you can't get much more practical than a vintage satchel, with compartments for all of your knick knacks. So, get ready to carry everything but the kitchen sink, with room to spare with one of our super sweet shoulder bags.
Read Less
There are no products matching the selection.