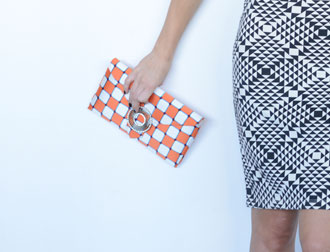 Clutches
Despite the undisputed inconvenience of carrying one of these handbags around, we are ever so proud of our fabulous collection of vintage clutches and vintage style clutch bags. And, never fear, as some of our cool clutches have a handy shoulder strap so you can keep those hands free for important things, like holding cocktails and dancing, of course. We're proud to offer a stunning array of vintage evening clutches, in so many tantalising styles to ensure your party outfit is completed to perfection. If you're off to a 1920s party, opt for an art deco clutch bag to really get into the Gatsby swing of things...
Read more
More of a boho babe? No worries, we've got some 1970s inspired clutch bags in floral or snakeskin prints, that will help you rock the era effortlessly. Regardless of whether you choose an original vintage handbag or a vintage inspired style bag, our selection of clutches make ideal arm candy for when you're off to a fancy shindig. We've got beautiful beaded clutches to catch your eye, tough metallic clutches for an up to date cat walk look or some classic leather clutch bags for an effortless style that will take you from day to night. Whatever the occasion, we've got a clutch for that!
Read Less
There are no products matching the selection.